Renting an e-bike in Merida-up allows you a much more agile mobility in the city than any other means of transport in addition to fun, so below we give you tips on the points of interest you can visit.
What to do in Mérida? The Top 20!
Mérida, Mexico, is a  colonial city   with colorful little houses, beautiful period buildings and narrow streets.
Capital of  Yucatan , it is a city on a human scale that has a lot to offer travelers.
As a bonus, it is still largely protected from mass tourism – which rather remains on the side of the beautiful beaches of  Quintana Roo  – and it is the  safest city in Mexico!
From  Mérida  I expected nothing, because I wanted  to be surprised.  Result? I was supposed to stay there for 3 days,  I rather stayed there for 2 weeks.
So,  what to do in Mérida and its surroundings ? I offer you a complete guide with the  unmissable places of interest , my  favorites  and my  best recommendations  for  restaurants  and hotels  to make the most of this city that deserves to be known more!
Visit Merida: the essentials

1. La Plaza Grande, the heart of the city
As with any Latin American city, the  main square  is a must because there are important buildings. Here are the activities not to be missed:
The House of Montejo
The Cathedral of San Ildefonso
The Macay Museum
Passage de la Révolution  : it is a  pedestrian passage covered by a glass roof  that connects the main plaza to the street behind the cathedral. There are several works of artists who are installed there.
Government Palace:  you have to go there to admire the  27 murals  by painter Fernando Castro. It also offers a beautiful  view of the place of the 2 e  floor,  day and night when everything is illuminated. Every day 8 am-9pm, free entry. Moreover, to enjoy the view, you can also climb to  La Casa de mi Tia , a restaurant on the 2 th  floor right side. It is rather simple, but there are balconies with tables.
El Olimpo Cultural Center:  it displays all of Mérida's cultural programming outside with upcoming activities (events, shows, etc.). Take a look there!
And know that  Sunday is very lively in the Plaza ! The streets are closed and there are several small food and craft kiosks for families to spend the day there. In the afternoon, you can even discover the "  Jarana  " a  typical Yucatan dance .
Speaking of dance,  Mondays at 9 pm is also the  "Noche de Vaquería"  with regional dances in which everyone participates, it's worth a look. I was there by chance, and I really loved seeing the atmosphere!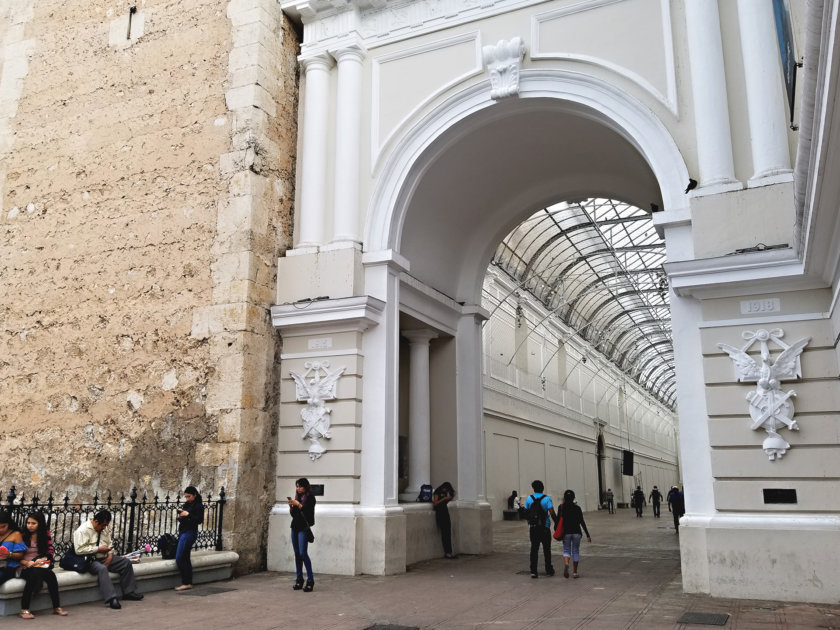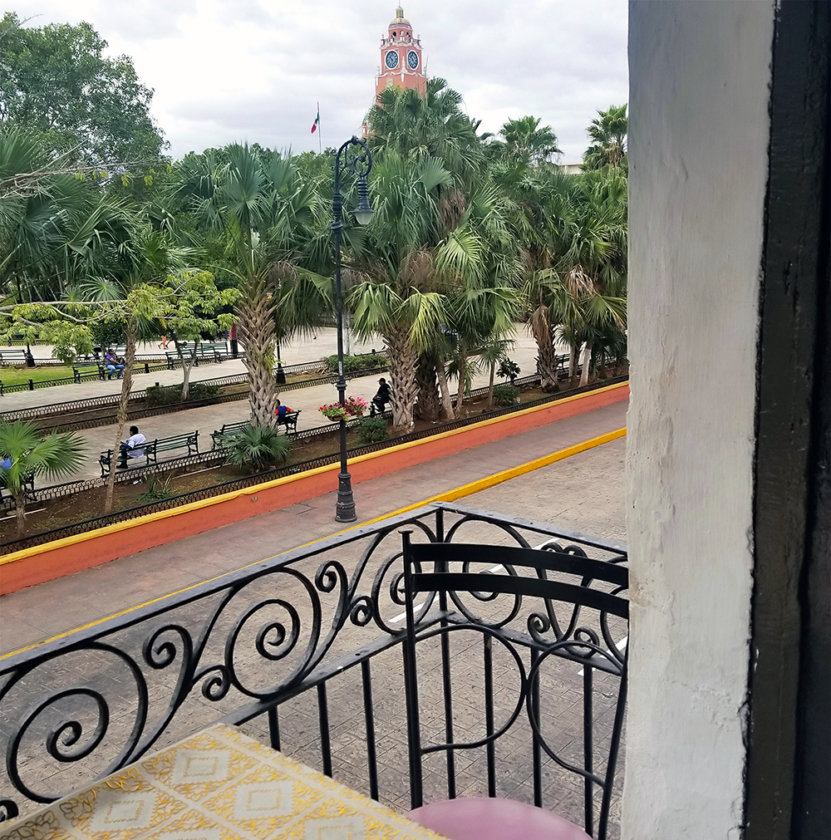 2. Casa de Montejo 
it is the  oldest house in Mérida  (1549), built for the family of  Francisco de Montejo , the city's founder.
In reality, only the entrance remains of the original construction, but the visit is worth the detour as there are  4 rooms  presenting the interior of a house  from the end of the 19th century – beginning of the 20th century, in addition. of  rooms for temporary exhibitions .
Tuesday-Sat 10 am-5pm, Sun 10 am-2pm.
On Wednesday at 8 p.m. there is a screening on the facade. Website . Free admission.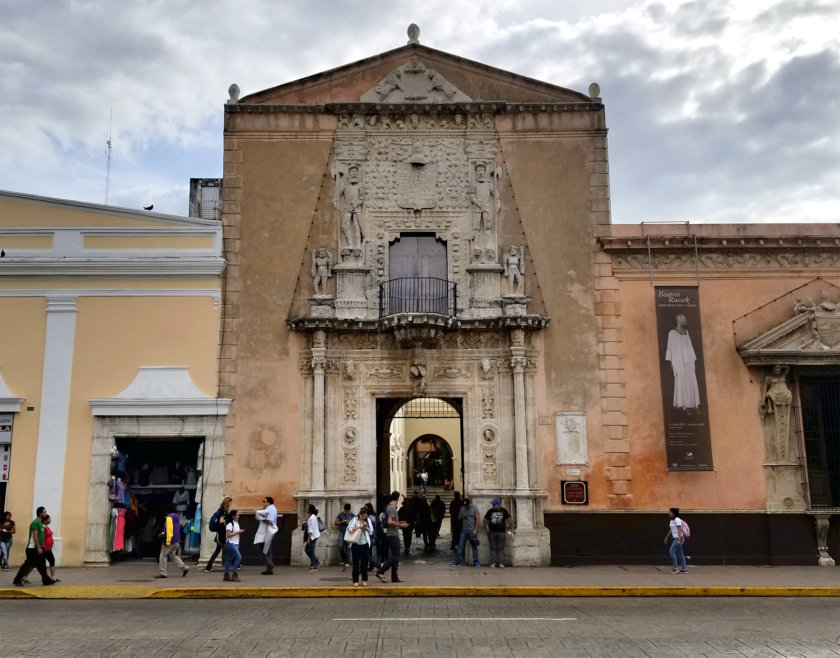 3. Cathedral of San Ildefonso
Oldest  cathedral in Mexico  (1561), built on the remains of a Mayan temple, it was partially demolished and sacked throughout history. The interior is sober, but the building impresses with its imposing side with its large pillars and its  statue of Christ  which turns out to be the largest indoor statue of Christ in the world.
Daily 6 am-12pm, 4.30pm-8pm. Free admission.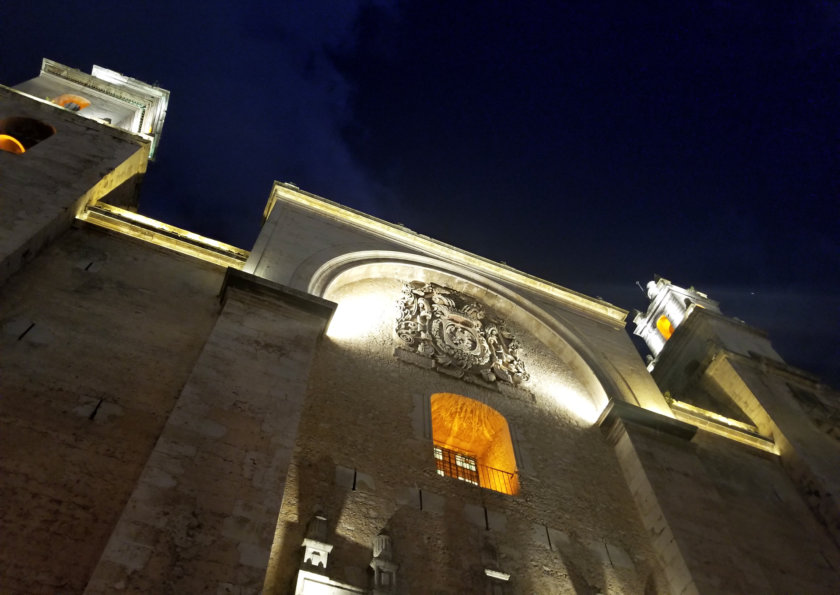 4.  Macay Museum
Right next to the cathedral, in a large and magnificent restored house, is the  only museum dedicated to modern and contemporary art  on the  Yucatan Peninsula . People go there to see the temporary and permanent exhibition, but also to enjoy its pretty interior patio, filled with plants. It is one of the most pleasant places in Mérida to rest in the shade.
Every day except Tuesday 10 am-6pm. Free admission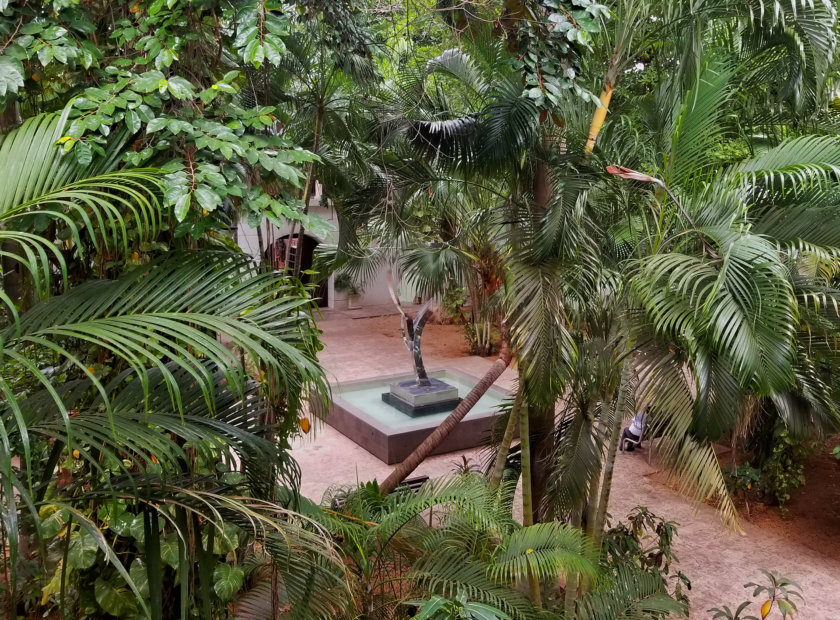 5. The Juan Gamboa Pinacoteca
A stone's throw from the  Plaza Grande , in a 17th century Jesuit building  , is this museum which houses works from the time of the viceroyalty  through several rooms, in addition to temporary exhibitions and a room dedicated to Juan Gamboa Guzman,  the most important 19th century painter in Yucatan .
Tue-Sat 9 am-5pm, Sun 10 am-5pm. Entry $ 40 MXN
6. The charming  Santa Lucia Park
Having spent my  2 weeks in Mérida  in a hotel close to  Santa Lucia,  I find it the  best part of Mérida to stay !
With its  good restaurants  with  terraces  and music shows,  Santa Lucia  is a lively little  square,  with a nice neighborhood atmosphere.
Thursday evening at 9 p.m. is the traditional  Yucateca serenata . This is the opportunity to discover  Yucatan folk music  while eating or simply sitting on one of the chairs.
Also,  on weekends ,  artisans  come to exhibit their products, it's a good time to take a look.
7. The Palacio Canton
It was while walking randomly through the  streets of Mérida  that I came to this magnificent building. After pushing a little "wow!" interior (it is that this  rich building  contrasts with the small houses of the district) and having taken off my headphones, I passed the doors of the building.
It houses the  Yucatan Regional Anthropology Museum  and during my visit stood "  Mexicas, elegidos del sol  ", with many artefacts and interesting visual elements explaining the importance of the Mexicas (Aztec Empire) and their connection to the  Mayan culture.
A very clear and well presented exhibit to keep us interested until the end!
Tue-Sun 8 am-5pm. Entry $ 60 MXN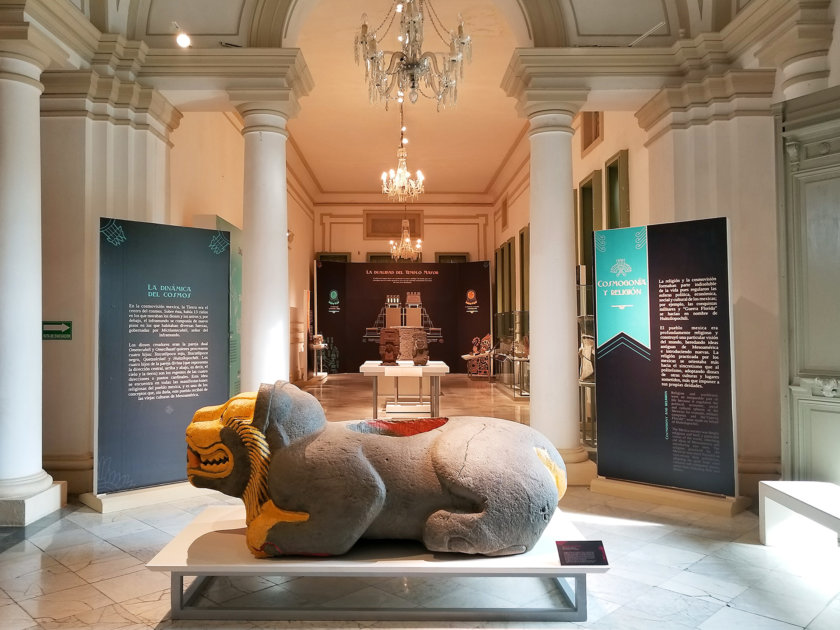 8. The Folk Art Museum
The  Mexican  dream with its  colors  and its characters are returned in the collective imagination, especially with the famous  Dia de los Muertos .
This museum allows you to discover Mexican folk art , through magnificent examples of the works of  great artists  and  craftsmen  of the country: clothing, textiles, work on stone, clay, wood, glass and miniatures. The whole thing, colorful!
I was really impressed by the  thoroughness  and  attention to detail  reflected in these works. For me, this museum is undoubtedly one of my  favorites in Mérida !
Address:  Calle 50 (corner Calle 57, opposite  La Mejorada park ), Tue-Sat 10 am-5pm, Sun 10 am-3pm. Free admission
Besides, if   you are interested in Mexican culture in general, a block away is  the Yucatec Song Museum  (Museo de la Cancion Yucateca) at MXN $ 20 entry.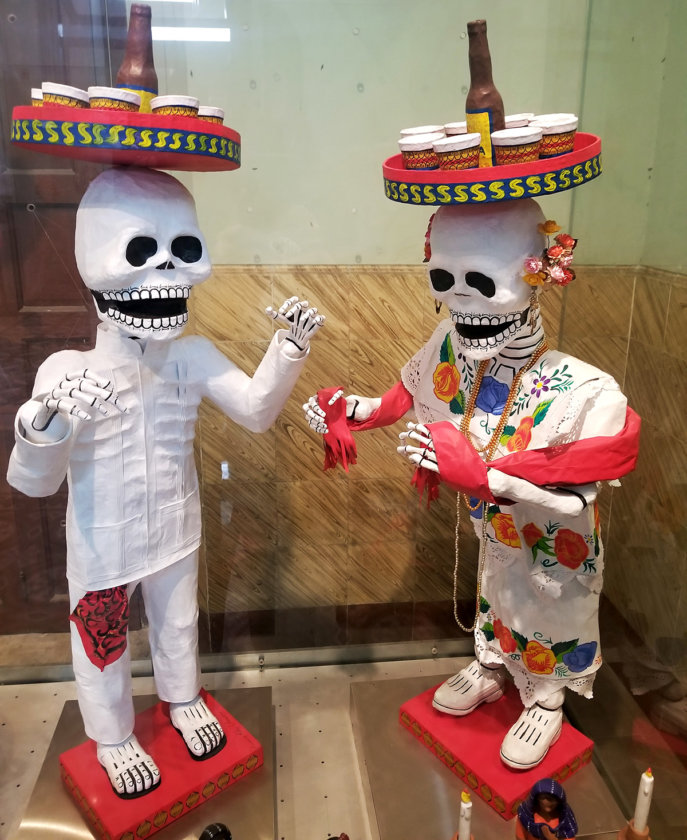 9. The Visual Arts Center
This is an address that is certainly  not touristy,  but worth a visit if you are a fan of  culture  or simply curious to visit a beautiful  building in Mérida .
Once through its large doors, you arrive in an impressive  house  with high ceilings, typical tiling and interior patio, which has been converted into  a cultural center .
Several theater, music, etc. events are held here, but there is also an  open-access exhibition  that changes regularly.
During my visit, I discovered a very beautiful and interesting  exhibition  presenting  each region of Mexico  through chests decorated with typical elements.
Address:  Calle 60 (between Calle 47 and 45, in front of  Parque Santa Ana ). Free admission.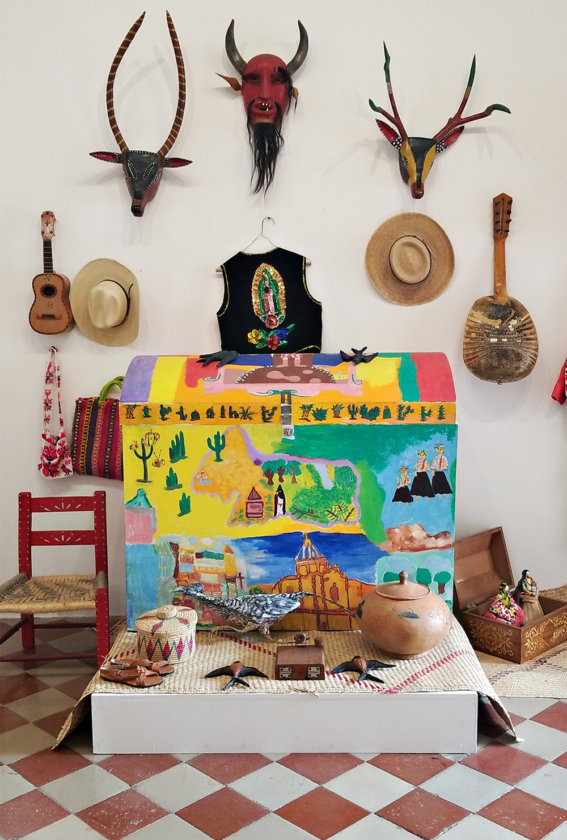 10. The Fundacion de Artistas
Imagine stepping into a large house that has beautifully retained its old world  charm,  with high ceilings and lovely tiled floors. In its center is a green patio with a small fountain, surrounded by arches and  several rooms  that have been converted into exhibition space   (photography, design objects).
It's an eclectic place where you are welcome even if you just want  to sit in one of the sofas  or one of the tables to enjoy the tranquility of the place.
There is also someone seated at a table to offer information about the house and the exhibits and he explained to me  with a big smile : "as we want people to feel welcome, we don't want people to feel welcome. disturb them and we let them come and go as they want. Above all, we don't want them to feel like they're in an art gallery, watched out of the corner of their eyes, followed and even less pushed to buy. This is also why  there is wifi ! "
You can go during the day, but I advise you to go there in the evening , when the place is lit by a soft light and a pianist completes the experience.
How not to fall  in love  with this magical place?
Open from 11 a.m. to 7 p.m. (Monday closed). Address: calle 55 # 520 (corner calle 64),  Website . Free.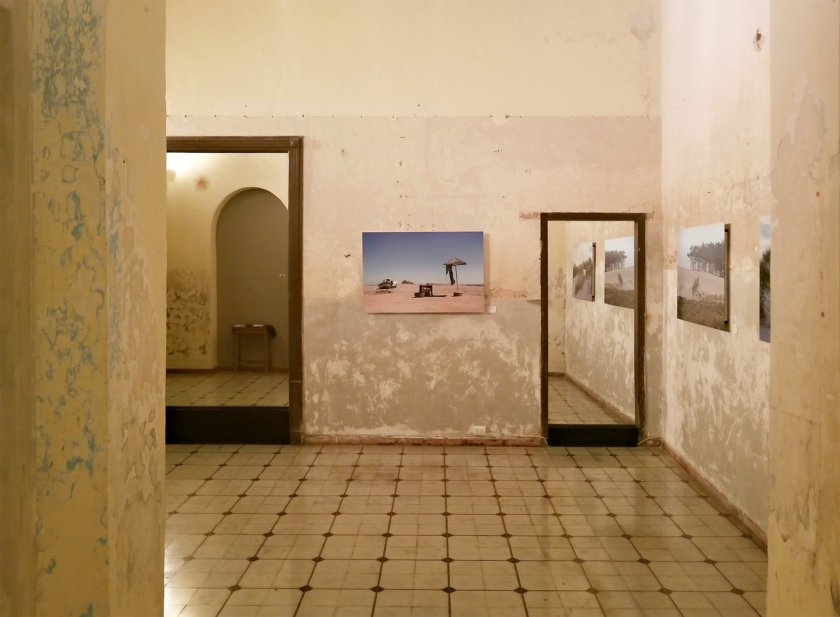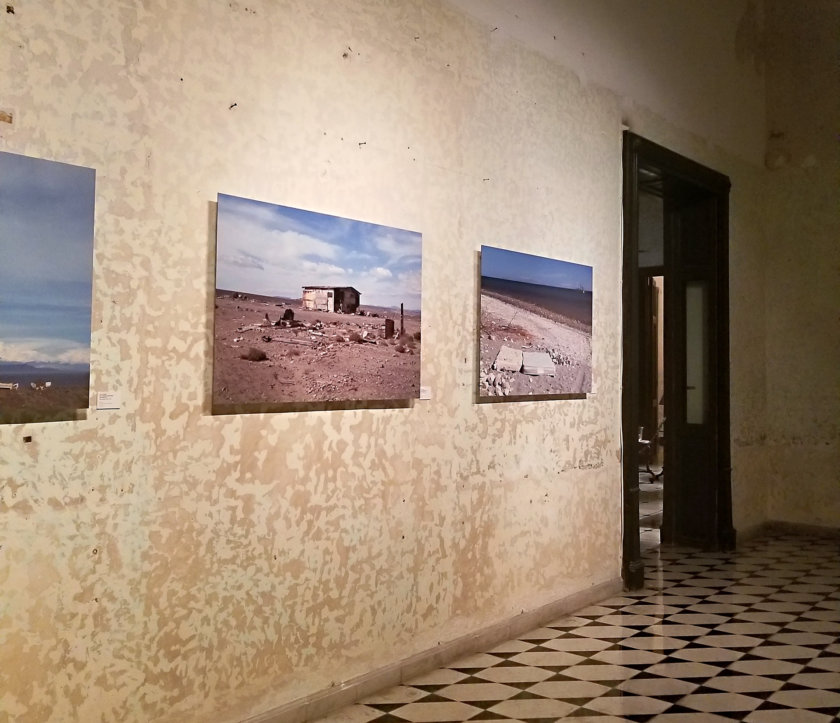 11. Get lost in its colorful streets
In addition to being a pretty  city ​​with a colonial heritage  whose  main attractions  in its center are easily discovered on foot, I would remind you that  Mérida is the safest city in Mexico : it is therefore particularly pleasant to walk there!
Aside from the  Mérida must-sees  already mentioned, I really recommend that you take a trip to these three places:
Paseo de Montejo:  large avenue built in the idea of ​​the Champs Élysées, it is here that we found the residences of  the greatest families of Mérida.  Today it is  one of the main streets of the city  and so there are still some very beautiful buildings, witnesses of the glorious past of the city. You will notice the  Casas Gemelas , two identical large houses, which are the only ones in the Paseo that are   still private properties today.
Parque Santa Ana: this  is a square located a few blocks from  Parque Santa Lucia . In addition to its small church, there is the Visual Arts Center just opposite   and nearby, the  Casa del Patron .
Calle 64 : if you like colorful facades like me, I was specifically told that  rue 64 de Mérida  is the most "colonial" with very beautiful examples. I admit having walked and traversed the old town so far and wide that I could not say if it is true, for you to confirm it to me!
Parque de Santiago : go there on  Tuesday at 8 p.m. ! This is when the whole place comes alive, with music from the 1940s, and you can see lots of dancing couples (mostly adorable little old people).
But anyway, you will find little treasures all over the city. Keep your eyes open , and don't hesitate to  look behind the shutters and the half-open doors , sometimes there are nice surprises.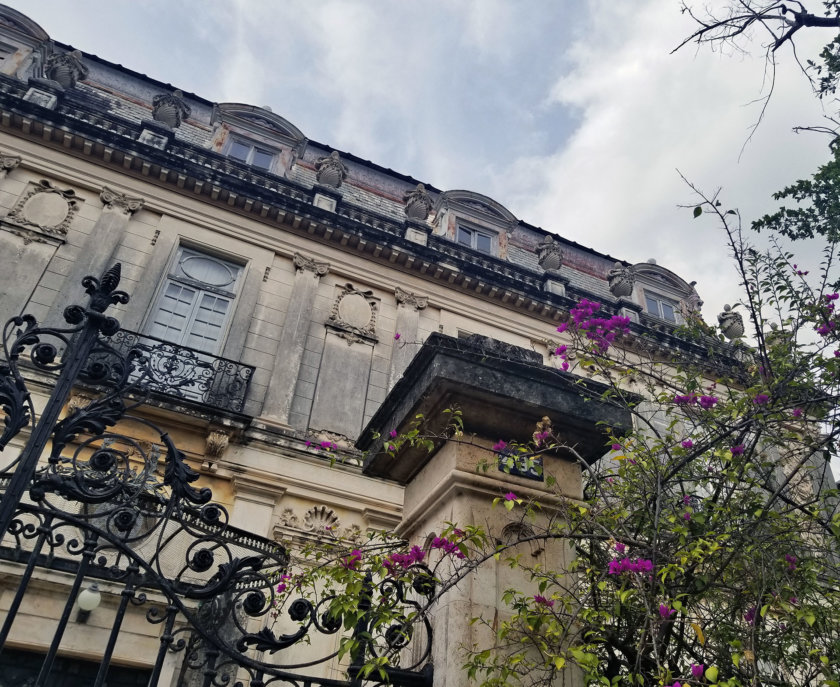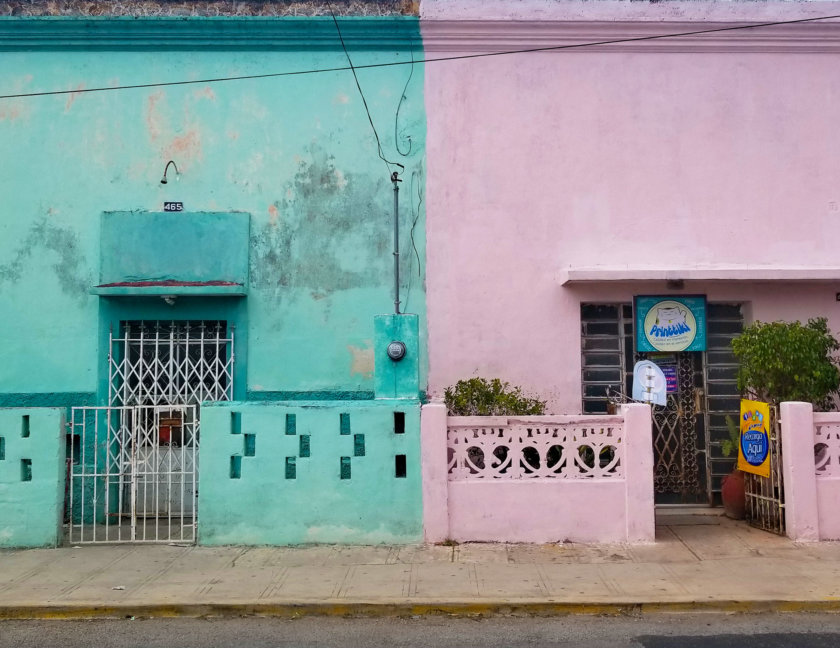 12. The city museum
The  city ​​museum  is housed in a  superb building  that presents the history of Mérida  through  4 permanent rooms :
Pre-Hispanic Merida  with Mayan Culture Artifacts
The colonial era  which contains pieces related to the Spanish conquest and the founding of the city
Merida 19 th – early 20 th  s  showing the economic and political development of the city
Merida 20 e  s  with items related to the city today, its identity, its culture
There are also  6 temporary exhibition halls  that display works by local visual artists .
I was sincerely surprised to see that it is not better known to travelers when it offers a rather complete panorama  of the city , between art and history, and all for  free !
Address: 56, 529ª (between Calle 65 and Calle 65ª). Tue-Fri 9 am-6pm Sat-Sun 9 am-2pm. Free admission.
13. The Mayan World Museum
This is definitely another  Mérida must-see to visit , and especially if you are interested in the history of the  Mayan culture  and its evolution.
It is a large modern structure which presents some  1000 archaeological pieces  (textiles, documents, engravings, bas-reliefs, sculptures, ceramics, etc.) through 4 rooms:
the mayas, nature and culture
the mayans of today
the mayans of yesterday
the ancient mayans
The exhibition is varied, dynamic, and even features a few screening rooms. Don't hesitate to ask the keepers questions, they are happy to talk about it!
Every day (except Tuesday) 8 am-5pm. Sound and light show  at 9 p.m. Address: Calle 60 Norte No. 299 E
Unidad Revolución, Mérida. Website . Entry $ 150 MXN
Getting to the museum  : it is located 20 minutes by car from  the historic center . After several laps to find a  bus in the right direction (street 60) , and then realize after I paid it was  not the right bus  I had to take one 2 e  in another direction. Moral of the story:  take a taxi  (which won't cost much more than a bus if you are a 2+) or be sure to  ask  the driver for the "  Gran museo del mundo maya  "  BEFORE boarding .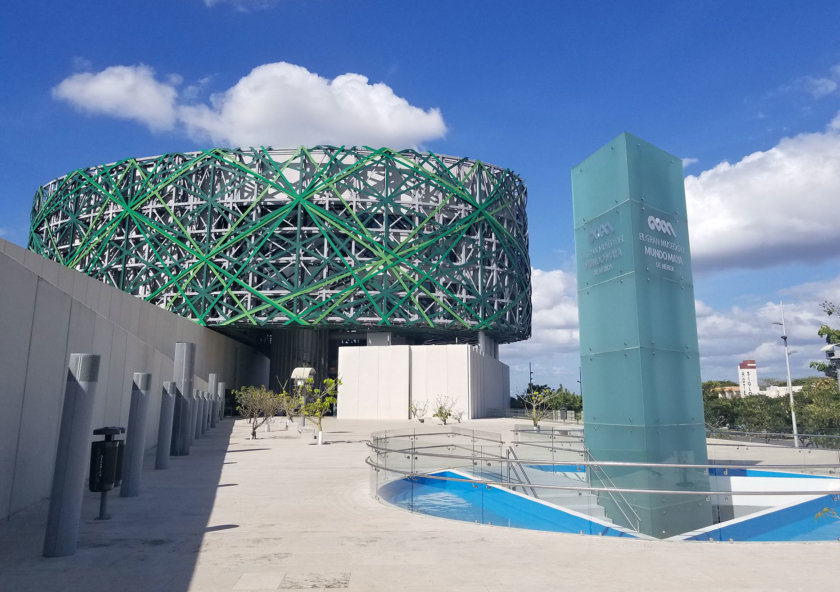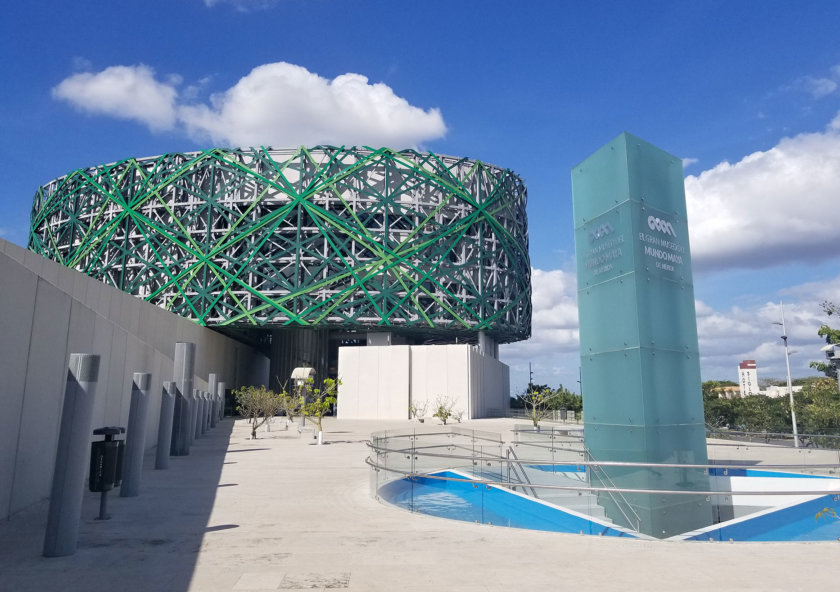 14. Buy cool souvenirs
The  traditional souvenirs  are not really my cup of tea, but it is true that we find fine examples of  shirts lined  the typical  Yucatan  in  Merida .
If you are looking for something  less conventional,  here are my  4 suggestions for shops  to visit in  Mérida , each in a very different style: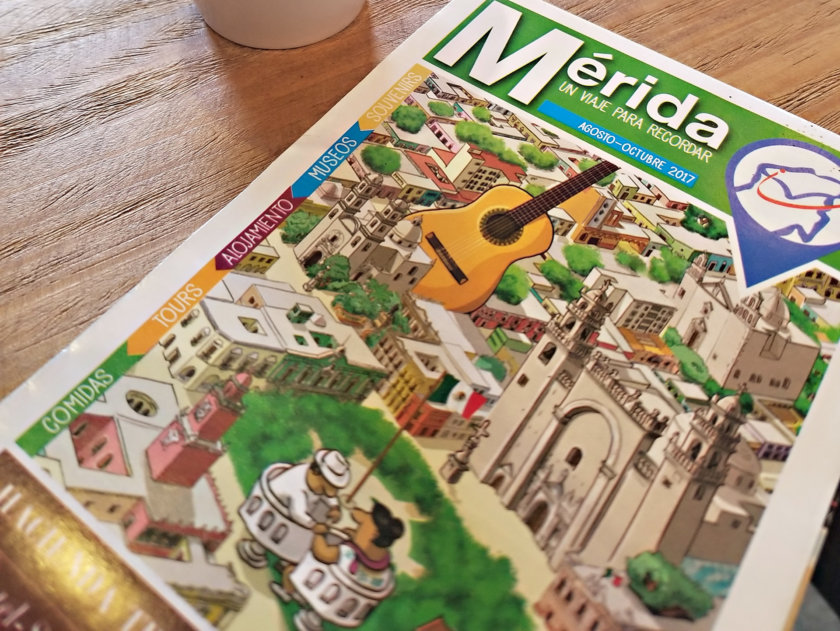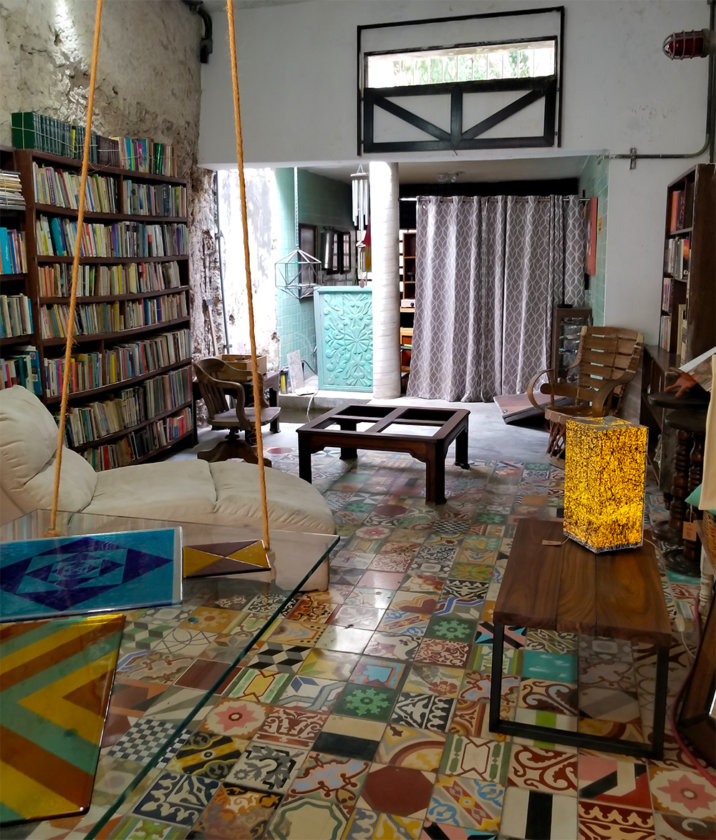 15. Discover a local market
Mérida  has several culinary specialties:  salbud  (sometimes written  salbut ),  polcan ,  cochinita pibil ,  tamalitos con carne mechada ,  papadzules ,  relleno negro. You can taste it in several local restaurants, but also at the market, for an even more typical experience.
There are  several markets in Mérida , such as  Santa Ana ,  Santiago ,  San Benito  and  Lucas de Galvez .
And for the complete foodie experience, I suggest a  guided tour of a local market  followed by a  Yucatan cooking class  with a family! To book here: